Our Journey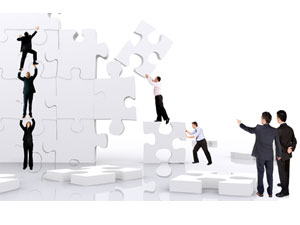 Xtreme Digital Solutions (XDS) is a small and young web design firm started in year 2010. We may sound too young, but our total man-years experience spans over a decade. We may not be much experienced as a firm, but our creativity and passion for "solutions beyond conventions" has been respected a lot. We have grown quickly to provide solutions that are unique and capable to bring a difference in business of our clients.
Mohit Kukreja started this firm at the age of 22 years, possibly to become one of the youngest entrepreneurs. He left his regular content writing job to gain some experience in the industry as an entrepreneur. After developing a good client base of web designing and internet marketing agencies as a freelancer for their web content writing needs, he planned to start up this firm with his best buddy and his all time critic Shivi Jain. XDS was idealized as a web content writing company which will serve website owners and web designing companies.
Within a small time, we have gained remarkable respect and position in the industry. Now our team extends over 10 dynamic individuals. We have served many business organizations, individuals and a few NGOs with our cutting edge and affordable solutions, ranging from web design, content writing, SEO, search marketing, graphic design, corporate identity and branding, etc.
In short, our journey till now has been beautiful and rich of challenging experiences and we look forward for more challenges with more difficulty levels. Of course we love challenges and breaking the norms to deliver solutions beyond conventions.