Overview Xtreme Digital Solutions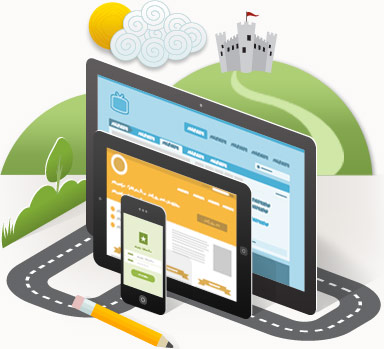 A digital marketing and creative web design agency based in New Delhi, India. We are a small and dynamic team of web designers, developers / programmers, creative content writers and internet marketing experts who have blend their expertise at a single platform which we call Xtreme Digital Solutions.
Since our inception, we have strived to live in and communicate with designs that break the norms. Our ideology is to develop Solutions Beyond Conventions. We believe alternate solutions exist and of course no one in this world likes monotony. You may be bored of surfing through different websites that follow that traditional, similar layout. Now, you must be through with our idea of "Solutions Beyond Conventions". XDS is one of the fastest growing web design and digital marketing agencies. Our passion for creative web designs, love for playing with words, and hunger for top search engine rankings, make us a strong web team known for impeccable work record. Of course, we work for profits like other web design companies do, but our profit lies in "customer satisfaction" and giving away continued support to them.
We are a full service web agency offering web designing and development, web maintenance, content writing, internet marketing , branding and graphic designing solutions to businesses, individuals and other advertising, web designing and marketing companies across the country (India) and abroad. XDS has worked for several offshore projects for content writing and internet marketing.
Contact us today to discuss your next project or hire us for outsourcing your work.